You deserve a great career. Your company deserves outstanding talent. That's what we're here for. We recruit for media and technology organizations, pinpointing ideal candidates based upon cultural fit, niche skills and personality quirks.
We're true experts in the field. The entire Jobdot team is comprised of industry veterans who know the pain points of hiring in the ever-changing media and ad tech space. We've helped install headline-making hires at Fortune 500 multimedia companies, globally recognized advertising agencies and hi-growth ad tech organizations in major markets across the U.S. and Canada.
We work with early, mid and senior-level professionals across a broad spectrum of roles. We know the ins and outs of programmatic and podcasts, search and social, custom content and data, and everything in between.
If you're considering a career move—or even just looking to network and get the lay of the land—you're in the right place. If your Talent Acquisition team is tired of poring over stacks of unqualified resumes, look no further. We're here to make career development and the hiring process as seamless, streamlined and low-stress as possible.
Want to chat? Submit your resume or contact us.
Markets
Our Story
Every company has a story, and we're no exception.
Here are the CliffsNotes: We got into this biz because we genuinely care about people. We also love the fast-paced nature of media and technology. Back when we were working in the industry ourselves, we realized there were far too few recruiters who really "got it." We founded Jobdot to fill that void.
The key to surviving and thriving in this field comes down to one common denominator—relationships. Our goal is simple: We use our unparalleled industry expertise to facilitate meaningful client-candidate relationships. We don't subscribe to the "cog in the machine" mentality. Instead, we believe in the power of new perspectives, complementary team dynamics and bold leadership.
We understand what it's like on both sides of the fence—clients seeking top-notch talent and candidates looking for a career-defining role—and we strive to make the hiring process comfortable and transparent for all parties.
Our Code
Many of Jobdot's clients are personal friends. We've grown our careers together, and we've watched the industry evolve side by side.
Professionally, they enlist us to help them build high-performing teams and lay the groundwork for exceptional company culture—the utmost show of confidence in our abilities to take their teams to the next level.
On the talent side of the equation, the candidates we represent trust us to find roles in which they can put their proclivities to use and let their personalities shine. They rely on our honed intuition to pair their skills with intellectually stimulating, supportive work environments.
Regardless of relationship status—personal, professional or a hybrid of the two—we make the following commitment to everyone we work with.
We Pledge
To put the needs of our clients and candidates before our own.
To ask thoughtful questions, listen and gain a complete understanding of both short-term and long-term career goals before discussing potential opportunities.
To respect that making a career move is a major life change, and to exercise patience throughout the journey.
To work exclusively with clients whose business models we understand—and whose values align with our own.
To manage client and candidate expectations and ensure utmost transparency and confidentiality.
To build working relationships founded upon mutual respect, honesty and integrity.
To never pressure clients or candidates at any point in the recruiting process.
For Clients
Pressing hiring needs? We've got you covered.
Hiring in the media and technology world is a thing of both urgency and delicacy. That's why we strive to deliver carefully vetted talent in the most efficient way possible. We've been in your shoes, so we understand that each day waiting for the perfect candidate to materialize amounts to costly missed opportunities.
Searching for a compliance liaison to ensure you're up to speed with GDPR? Need a Head of Programmatic to explain what the "death of the third-party cookie" means to your team? Or, perhaps you're on the hunt for a plain, old-fashioned seller/sales leader, CMO or VP of Account Management? No problem—there's not a C-Suite acronym we haven't staffed. From technical professionals like Data Analysts and Solutions Engineers to Creative geniuses and HR professionals, we'll help you find the perfect fit at all levels.
Here are some more of the roles and disciplines we specialize in:
Sales/Strategy – AE to CRO, Agency Development, HoldCo specific, Specialist roles (Programmatic, Podcast, Branded Content, etc.), Category Development, Tier 2/Mid-market, Enterprise, Data
Sales Support (pre and post) – Account Management, Technical Account Management, Client Services, Sales Planning, Sales Development
Analytics – Analyst, Data Scientist
Media Trading – Trader, Trader Manager, Programmatic Specialist
Ad Operations – all levels, all disciplines
Product – Product Development, Product Marketing, Technical Product Management
Marketing – Corporate Marketing, Sales Marketing, Communications
Sales Engineering – Sales Engineer, Solutions Engineer
Business Development – Strategic Partnerships, Audience Development, Network Development, Publisher Development
Agency – all levels, all disciplines
Our client roster includes everything from exciting, seed-funded start-ups to the largest multimedia conglomerates and all sizes and shapes of companies in between. Here are just a few of the organizations we've had the pleasure of working with: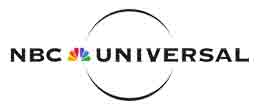 For Candidates
We're not here to help you find a job.
You might be thinking—wait a minute. Isn't that the whole point of this "recruiting" thing?
Here's the deal: We don't want you to just find a job. We want to give you a title you're proud to put on a resume for a company you can't wait to name-drop at parties. We want to help you build a career.
We get that a professional move in the constantly evolving media/tech space can be daunting. It often feels like a full-time job in itself, full of jargon and tedium. We aim to create something a little more empathetic. After all, a fulfilling work environment is rooted in people—and the amazing things they can accomplish when they come together.
So stop job searching, and start setting a foundation for the career of a lifetime. It all starts with an intro—which is where we come in.
Our Services
You've heard the statistic before: We spend approximately 90,000 hours of our lives at work. Nobody wants to spend that much time anywhere, unless they feel inspired, happy and set up for success. That's why we take our match-making services so seriously. Our job is to provide a foundation of trust upon which healthy client-candidate—and ultimately, employer-employee—relationships form and flourish.
Below are the services we offer to help you make the most of those 90,000 hours.
Contingency Recruiting:
For clients seeking to fill a niche role or who opt to use us on a contingency basis, we only charge for services after we've found and placed a qualified candidate.
Retained Search:
We also work on a retainer basis for organizations with intensive hiring needs. We're fully committed to learning the ins and outs of our retainer clients' organizations and figuring out what makes them tick.
Consulting:
Maybe your company is missing something—or someone—but you can't quite pinpoint who, what, where or why. We bring more than two decades of experience to the table, and we're more than happy to share our expert insights with you.
Commission Plan Consultation & Evaluation:
Having placed hundreds of sellers and sales leaders over the past 12+ years, we know everything there is to know about commission tiers and kickers, GP and true-ups, quotas and MBO's.  We've advised dozens of companies on how best to structure comprehensive and fair commission and bonus plans.
Career Counseling:
Career advice is part of the package whenever we work with candidates. We're one of the only search firms that works exclusively with media and technology professionals—so we know the intricacies of this sometimes turbulent (but never boring) industry. Wherever you are on your career development journey, we want to help you take the next step.
What people are saying about Jobdot
James Kreckler
Senior Vice President Digital Media Sales
NBCUniversal, Inc.
It is obvious to me that Jeff's industry expertise is what separates he and Jobdot apart from the rest and I highly recommend contacting Jeff for any/all digital media hiring needs.
Liz de Guzman
Account Executive
Evite
I have known Jeff for 12 years, he is my "Fairy Job-Father."
He was there for me as a manager during the 2008 crash. He was there for me in 2015 helping me land my first full-time sales job back in NY covering a new territory. Most recently, he was there for me in 2019 guiding me to the right company and right role as I transition back to full time sales from maternity leave.
Looking back, it is pretty incredible that I have not only stayed in contact with Jeff for over a decade, but that he has helped me throughout my career with THREE different job opportunities.
I have come across my fair share of recruiters but what makes Jeff/Jobdot unique are their backgrounds, connections and character.
1) They have actual digital advertising work experience.
2) They have an expansive network - cross country, cross category, cross department.
3) They are authentic + genuine. I have never felt like a potential commission check or just another candidate. I truly believe that both Jeffs/Jobdot have always looked out for my best interests. They care and are trustworthy, good people.
I highly recommend Jobdot! :)
Claire Burnet
Podcast Sales Specialist
Spotify
I cannot speak highly enough of Jeff and am forever grateful for his help and guidance in the recruiting and hiring process for a job at my dream company, Spotify. From our first interaction Jeff was helpful, knowledgeable, kind and encouraging. Jeff went above and beyond the role of recruiter in my hiring process sending me words of encouragement and checking in regularly during my interview process. His knowledge of the media landscape, the roles he is recruiting for, and his ability to be a supportive, communicative recruiter makes him the best in the game. Through the whole process he was a resource, a support system, and a cheerleader and I am eternally thankful that our paths crossed when they did.
Chip Russo
Executive Vice President Strategic Partnerships
ZEFR
Jeff has always provided good solid candidates during our searches. He and the team at Jobdot are excellent at follow up and most importantly keep the pipeline of quality people full right up until the hire date.
Kelly Arst
Client Lead
Centro
I had such a great experience in working with Jeff Feldschneider and the Jobdot team! From the start they really took the time to understand exactly what I was looking for and put a lot of thought into the right opportunity that was the right fit for me. Throughout the job hunting process, they were truly a partner and consultant which went above and beyond the normal recruiting process. I thank them for helping me to find the perfect fit and couldn't recommend them enough!
Charles Whittingham
VP, Sales U.S.
Fanplayr
"I have worked with Jeff as both a colleague (About.com) and a client (Jobdot) and in both capacities; Jeff has been the consummate professional - well informed, well connected and well liked. Jeff does the necessary research for every assignment, takes the time and effort to find the right people and is totally accessible every step of the way. I have used Jeff and Jobdot recently to help fill out key positions at BrightRoll and the results have been terrific. I really think his own experience in various aspects of interactive marketing over the past ten years make him uniquely qualified to find the right people and place them in the right positions for success.
I highly recommend Jeff and Jobdot and am happy to serve as a further reference for anyone considering working with him."
Our Team
After years working for digital media companies on the front lines, Jobdot Managing Partner and Founder Jeff Kuntz flipped the script of his own career story. In 2007, he launched a recruiting business tailored to the specific needs of the industry. 
Today, Jobdot serves clients and candidates across every corner of the LUMAscape, including media and technology companies ranging from seed-funded startups to major multinational corporations.
Jeff Kuntz
Managing Partner, Founder
Jeff is a people person in every sense of the phrase. He combines an extensive background in media and ad tech with a thorough understanding of digital organizations' data-driven roadmap for growth.
After beginning his digital media career in ad sales at About.com during the dot-com boom, Jeff went on to found some of the industry's first display ad networks. As a result of being in the middle-man business, Jeff found himself situated between supply and demand, not only pertaining to ad impressions but also pertaining to people. Here, Jeff began to dabble in career matchmaking, helping colleagues and acquaintances figure out their career trajectories and assisting companies with their talent needs. In 2007, Jeff decided to make a career out of these relationship-building skills—and he hasn't looked back since.
Jeff has a Bachelor's Degree from the University of Maryland, Robert H Smith School of Business and currently lives in Westchester, NY with his wife and two children.
Pramod Tummala
Managing Director
With almost 15 years of recruiting experience, Pramod complements his curiosity-driven approach with industry-expertise and by building honest dialogue and trust with both candidates and clients.
Pramod started his digital media career in Chicago at Cars.com where he managed an Operations team for several years before joining the company's recruiting organization in 2006. He gained holistic digital media recruiting experience during this time filling open roles across Sales, Product Development, User-Experience, Editorial, Ad Operations and Design for Cars.com, and sister-sites Apartments.com and Homescape. After relocating to New York City, he joined Jobdot in 2009 and has placed hundreds of talented individuals across the digital media and ad-tech landscape.
Pramod has a Bachelor's Degree from Loyola University Chicago. After spending nearly a decade in New York City, he currently lives in Chicago with his family.
Jeff Feldschneider
Director, Talent Acquisition
With over 10 years of digital media experience, Jeff brings a unique and empathetic approach when speaking with candidates and clients alike.
Prior to joining Jobdot in 2014, Jeff held both individual contributor and
managerial roles across the linear, digital and ad verification realms. With experience at both major media companies and mid-stage start-ups alike, Jeff can relate to both the opportunities and challenges that companies in the ad tech and media space encounter. Whether it's Client Success, Account Management, Sales, Ad Ops or any other discipline, Jeff provides value with every conversation and interaction.
Jeff has a Bachelor's Degree from Syracuse University, Whitman School of Management and currently lives in Atlanta, GA with his wife and daughter. When not watching Syracuse Basketball, Jeff is usually losing to his daughter in Yahtzee and partially completing DIY projects for his wife around the house.
Our Locations
Jobdot NYC
215 Park Avenue South
11th Floor
New York, NY 10003
Jobdot Atlanta
100 North Point Center East
Suite 125
Alpharetta, GA 30022
Jobdot Chicago
320 W Ohio Street
Suite 3W
Chicago, IL 60654
Email